Central Institute of Fisheries Technology has invited applications from qualified candidates for the post of Project Associate and Field Assistant. Candidates may submit their application filled in MS Word format via email to [email protected]. Candidates are requested to go through the detailed notification before initiating the application process.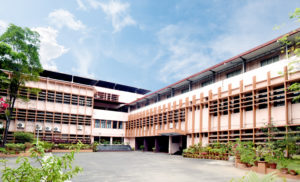 Vacancy details:
Project Associate-01
Field Assistant-01
Educational Qualifications:
Project Associate: Masters degree in Fisheries Science (MFSc)/Industrial Fisheries/ Aquaculture.
Field Assistant: Graduate degree in Engineering (Mechanical /Mechatronics / Electronics and Instrumentation)
Payscale:
Project Associate: Rs 31,000/- +16% HRA
Field Assistant: Rs 22,000/-(Consolidated)
Age Limit:
Should not be more than 35 years for men and 40 years for women as on the date of Interview.
Age relaxation as per Govt rules and regulation
Selection Procedure:
Selection will be made based on Interview
How to Apply:
Interested and eligible candidates can submit their application  in MS Word format by email to [email protected]
Important Date:
Last date for online registration: 12.10.2020
Notification & Application form (official website)
---

ഇപ്പോൾ അപേക്ഷിക്കാൻ കഴയുന്ന മറ്റു ചില പോസ്റ്റുകൾ
▶ തിരുവനതപുരം ബൊട്ടാണിക്കൽ ഗാർഡനിൽ അസിസ്റ്റന്റ്, ഡാറ്റ എൻട്രി ഓപ്പറേറ്റർ
▶ ഫോറെസ്റ്റ് ബയോഡൈവേഴ്സിറ്റി ഇന്സ്ടിട്യൂട്ടിൽ പ്യൂൺ, LD ക്ലർക്ക് ,സ്റ്റെനോ തുടങ്ങിയ ഒഴിവുകൾ
▶ സംസ്ഥാന വെയർ ഹൊസ്സിങ് കോർപറേഷനിൽ ഡ്രൈവർ | കുറഞ്ഞത് ഏഴാം ക്ലാസ് യോഗ്യത
▶ സിവിൽ സപ്ലൈസ് കോർപറേഷനിൽ 1500+ അസിസ്റ്റന്റ് സെയിൽസ്മാന് (യോഗ്യത SSLC )
▶ കോഴിക്കോട് NIT ഹോസ്റ്റലുകളിൽ കുക്ക് , അറ്റെൻഡന്റ് , കെയർ ടേക്കർ തുടങ്ങിയ ഒഴിവുകൾ
▶ സെബിയിൽ 147 വിവിധ ഒഴിവുകൾ
▶ DRDO യിൽ 15 ഒഴിവുകൾ
▶ കേരളത്തിൽ ഉൾപ്പെടെയുള്ള ആർമി സ്കൂളുകളിൽ 2000 ടീച്ചേർസ്
▶കൊച്ചി ഷിപ്യാർഡിൽ 577 വിവിധ ഒഴിവുകൾ | നാലാം ക്ലാസ് മുതൽ യോഗ്യതയുള്ളവർക്ക് അപേക്ഷിക്കാം
---